Our Digital training provides digital skill sets to our trainees, both individuals and institutions
We are dedicated to providing digital skills training to individuals and institutions in rural communities in the Bono East region. Our goal is to advance practical technological knowledge and bridge the digital divide in these communities, with a special focus on basic school kids and ladies. Join us in our mission to empower the next generation of leaders and innovators.
Training Deployment Methods
This is based on the size of trainees and type of training. Options include closed training (for a specific group only), one-to-one training (individualized instruction), and roll-out training (for a larger group of people).
"An investment in knowledge pays the best interest."
– Benjamin Franklin
STEM sensitization program for 270 basic school girls in Nkoranza – Embracing Tech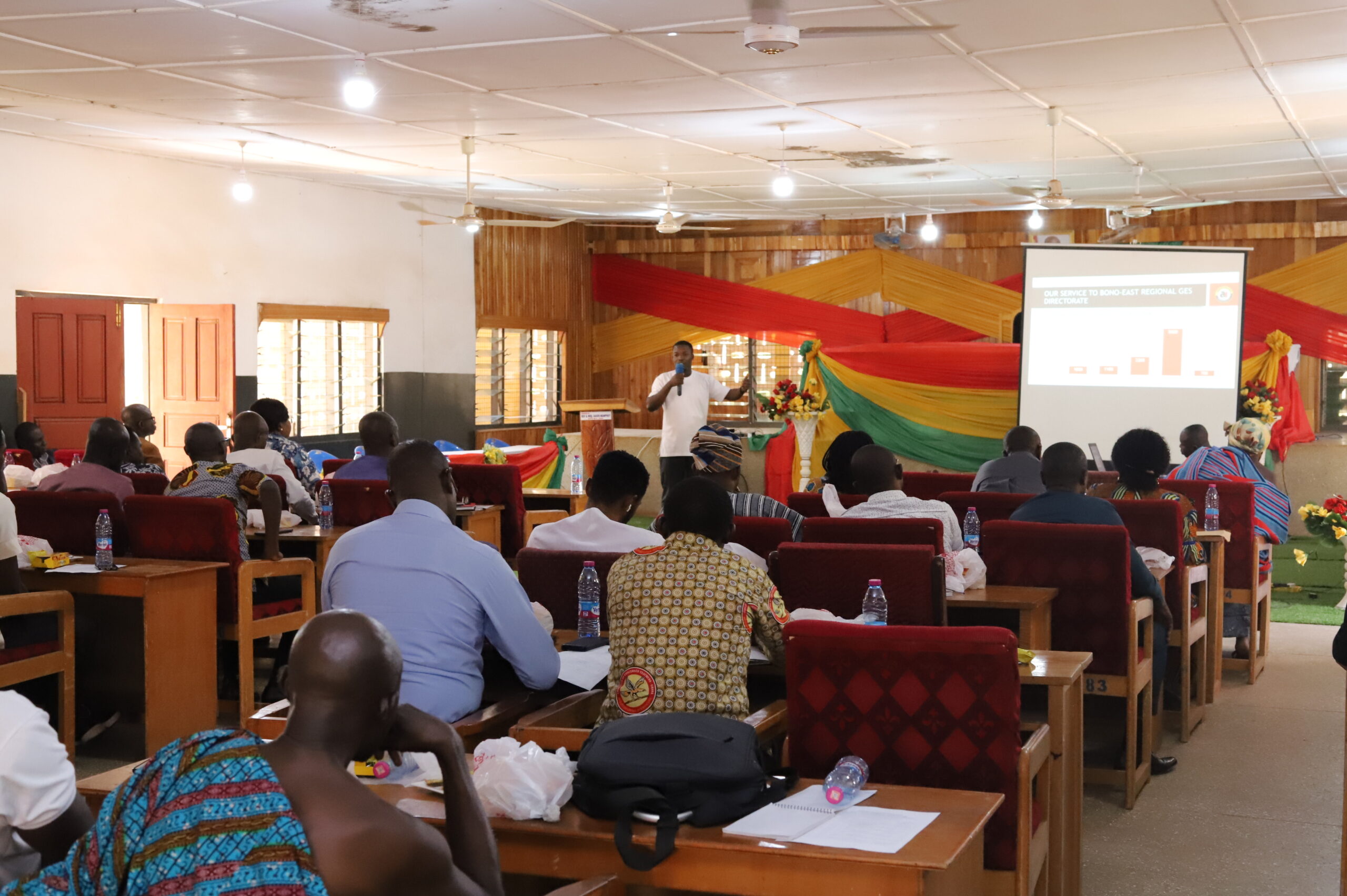 Presenting 2023 projections at the maiden edition of the Bono East Regional GES review.
Training to upskill the digital needs of the marginalized in Nkoranza
Dedicated Tech Programs for KIDS
A Brain Development program designed to inspire and challenge young minds. It teaches valuable skills in tech that will prepare kids for the future.
We prioritize our clients' satisfaction
What People Say About Our Training Programs
"As a professional looking to upskill in the digital field, I found Arnson Innovate's training programs to be extremely helpful and thorough. The instructors were knowledgeable and the materials were easy to understand. I feel much more confident in my web development abilities now thanks to Arnson Innovate."
Gyau Boahen Elvis
Web & Content Developer
"I enrolled my child in Arnson Innovate's training program and was blown away by the quality of the instruction and the progress my child made. I would highly recommend these programs to any parent looking to give their child a strong foundation in technology."
Ezekiel Osei Bonsu
GES Regional Planning Officer
"I enrolled my entire institution in Arnson Innovate's training program and we've seen tremendous results. Our students are more confident and skilled in the digital world and we've seen an improvement in their overall performance. We're grateful for the opportunity to partner with Arnson Innovate."
Asuah Francis
Basic School Proprietor
If you share our values and objectives, then let's have fun developing a successful solution for your company.
Let's Build Something Together