Arnson Innovate is a service provider certified by the National Teaching Council to organize training sessions for Teachers.
MICROSOFT WORD FOR PROFESSIONALS – Beginner To Advanced Tips
About This Course
Unlock your potentials with Microsoft Word! As a word processing program that is part of the Microsoft Office Suite. With our comprehensive course, you can take your document creation abilities to the next level with Microsoft Word 365, 2019 and 2016.
Our course is designed for beginners and intermediate to advanced users, covering all you need to know about preparing, saving, and customizing documents with advanced text formatting, graphics, and content management. Not only will you become proficient in Microsoft Word, but you will also receive professional skills and certification.
Don't miss out on the opportunity to enhance your productivity and unlock your potential with Microsoft Word today!
At the end of the course, participants will be able to: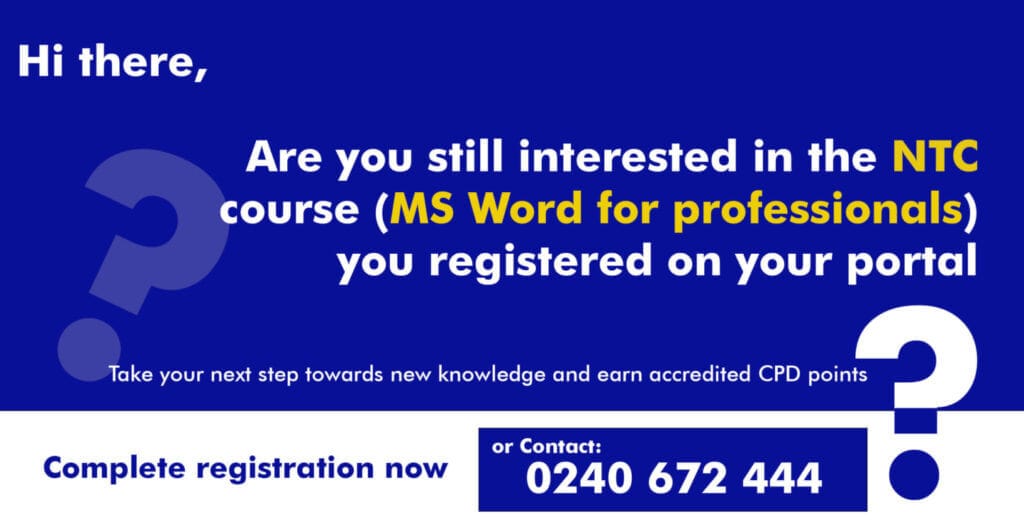 How To Register For The Course
The session will include an AMA session (Ask me anything session) where participant can ask any Tech related questions.
Kindly note that participants can contact Arnson Innovate on 0240672444 for their laptop servicing or MS office package installation ahead of the training.